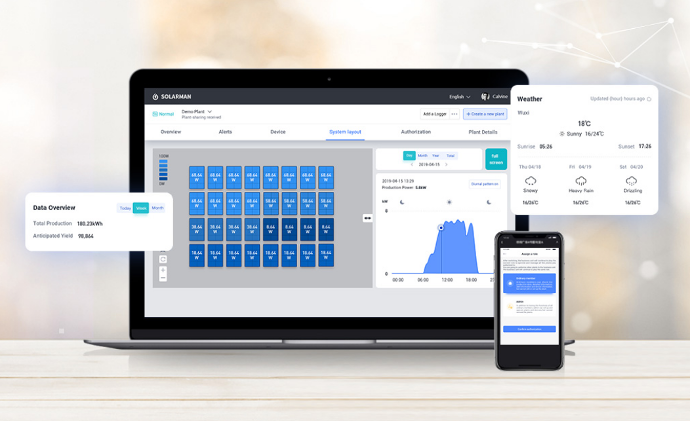 SOLARMAN is a smart energy management application, which is specially designed for global users.


With full-on visual experience user-friendly data display and all-round monitoring functions, SOLARMAN makes smart energy management easier for everyone.

Home Energy Management

Wisely managing energy use has been a high priority when households are on the way to pursue a smart life with sustainable energy, improved efficiency and reduced bills.
By applying advanced technologies of IoTs (Internet of Things) and wireless communication, SOLARMAN are able to connect a variety of devices in your home, making your daily operations in a more convenient, comfortable and environmentally friendly manner.
Precisely reporting real-time data of your power generation and energy consumption.
Visualizing your energy usage pattern and offering intelligent suggestions as required.
Enabling solar panels to be used more effectively.
Remotely switching "ON/OFF" status of your home appliances